12'x20' Wood Sided
Elite Dutch Barn
with 2nd Floor
Almond Siding, Red Trim, Dual Brown Architectural Shingles, Complete 2nd Floor with L Shaped Stairway, 3' Single and 5' Double Door,
Shutters and Extra Windows
Price $11,485
We delivery to the Northeast
and Mid-Atlantic States
All items are sold on a first come bases.
Delivery charges apply to all deliveries over 25 mile for our lot!
PA residents must add 6% state sales tax.
We currently ship to Ct, DE, MD, NJ, NY, PA, and VA.
10'x12' Wood Sided
Quaker Shed
Almond Siding, White Trim, Weatherwood
Architectural Shingles
Price $2,360


12'x12' Vinyl Sided
Dutch Colonial Barn
Khaki Siding, Brown Trim, Weatherwood Architectural Shingles,
Painted Fiberglass Doors
Price $3,335
10x14 Classic Vinyl Sided Quaker Shed
Lt. Gray Siding, White Trim, Pewter Architectural Shingles, Diamond
Plate Door Sill
Price $3,685
20'x24' Vinyl Sided
2 Story Dopuble Wide Elite Cottage
Heritage Gray Siding, White Trim, Dual Black Architectural Shingles, L Shaped Stairs to 2nd Floor, 9 Windows (7 with Transoms), 8'x8'6" Double Door, 3' Single Door
Price $23,020
Assembly on site is included, Delivery Extra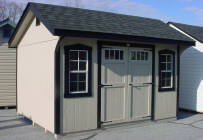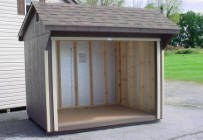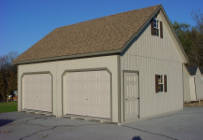 12'x18' Painted B&B Pine Sided Horse Stall
Clay Siding, Red Trim, Red Steel Roofing, 12x12 Stall with 6x10 Tack Room, 8' Lean to Roof, Drop Vent, Grill with Hay Rack and Feed Hole.
Price $12,495
8'x8' Wood Pressure Treated Pergola
Stained with Redwood Composite Flooring
Price $2,365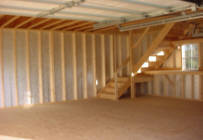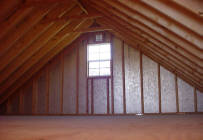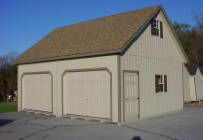 10'x12' Vinyl Sided
Cottage (Potting Shed)
Sand Siding, White Trim,
Earthtone Cedar Architectural Shingles, Double Door & Single Door w/ 9 Lite Glass, 4 Skylites, 12' Potting Bench, 2 -16"x10' Shelf
Price $4,783

12'x16' Wood Sided
Elite Cottage
Tan Siding,Chestnut Trim,
Weatherwood Architectural Shingles, 3 Window Dormer, 3'x12' Loft, Door Transom and Copper Roof Cupola
Price $9,354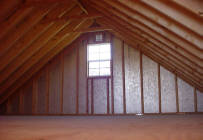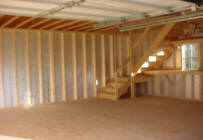 30'x24' Board & Batten Sided Trailside Stall Barn with 10' Wide Center Aisle
Clay Siding, Red Trim, Williamsburg Slate Architectural Shingles, Two Horse Stalls with grills, sliding doors, window, 4'x7' Dutch Door, Set of solid and windowed sliding aisle doors, 10x16 open storage area, 8x10 Teck Room, Hay Racks, Feeder Troughs, Painted, Gutter and Downspouts, and Copper Roof
Cupola w/Copper Horse Weathe rvane
Price $29,175
Assembly within 25 Miles Included!
Delivery and Foundation are extra!
14'x20' Vinyl Sided 1.5 Story
Cottage with 2nd Floor
Sand Siding,Brown Trim, Dual Brown Architectural Shingles, Complete 2nd Floor Storage with L Shaped Stairway, 6' Double Door, with 4 Windows and Shutters Included. Shown with Optional 20' Eyebrow.
$14,755
Delivery & Assembly within 25 miles included!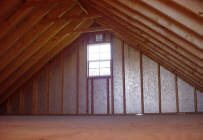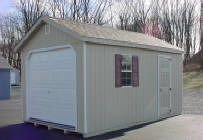 10'x14' Wood Sided
Classic Quaker Shed
Buckskin Siding, Red Trim,
Williamsburg Slate Architectural Shingles
Price $3,360
10x16 Vinyl Sided
Cape Cod
Sand Siding, Khaki Trim, Weatherwood
Architectural Shingles, Vinyl Stacked Stone Veneer,
Price $4,550
8'x10' Wood Sided
Dog Cabin w/6x10 Run
Red Siding, White Trim,
Dual Gray Shingles
Price $2,960
We Guarantee Our Buildings
Eastern Building Products 14588 Kutztown Rd
Fleetwood, PA 19522
610-683-6120
10'x12' Wood Sided
Williamsburg Cottage
Almond Siding,
White Trim, Black
Shingles, 3x10 Loft
Price $2,960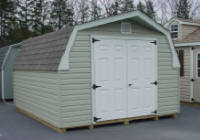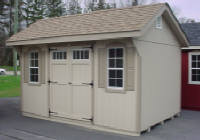 10'x16' Vinyl Sided
Bar Cabana
Sand Siding, White Trim,
Weatherwood Shingles, Double Door with 11 Lite Glass, Insulated Windows, 6x10 Porch, Insulated and Drywalled Walls, Electricial Package, Lights & Ceiling Fans, Vinyl Flooring, Wooden Bar w/Top, and Painted Interior.
Price $9,885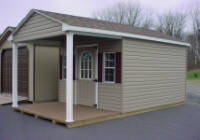 12'x14' Vinyl Sided
Cottage
Wicker Siding, Brown Trim,
Dual Brown Shingles
Price $3,415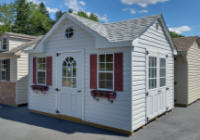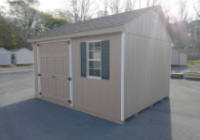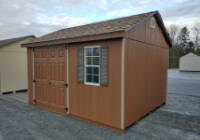 10'x14'Wood Sided Mini
Charcoal Siding, Clay Trim,Cedar Architectural Shingles,
Price $1,840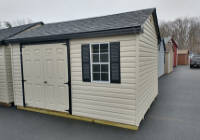 10'x12'Wood Sided Mini
Almond Siding, Clay Trim, Weatherwood Architectural Shingles
Price $1,740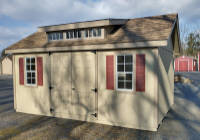 8'x10' Vinyl Sided Quaker
White Siding, Black Trim, Black Architectural Shingles, & Flower Box
Price $2,225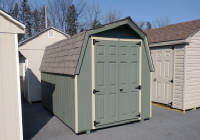 10'x12 'Wood Sided Mini
Avocado Siding, Clay Trim, Weatherwood Architectural Shingles,
Price $1,740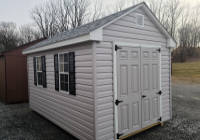 14'x24' Vinyl Sided
Cottage Garage
Khaki Siding, Brown Trim, Dual Brown
Architectural Shingles,
2'x14' Workbench,16'x14' Shelves, 24" Vinyl Window Cupola
Price $8,368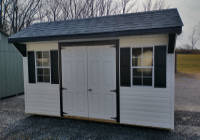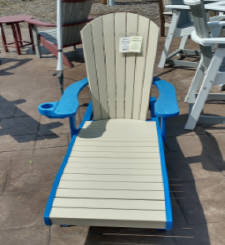 10'x14' Wood Sided
Cottage
Almond Siding, Black Trim, Weatherwood Architectural Shingles,
14"x30" Skylite
Price $2,735
10'x14' Wood Sided
Dutch Colonial Barn
Charcoal Brown Siding,Clay Trim, Dual Brown Architectural Shingles, 3'x10' Loft
Price $2,890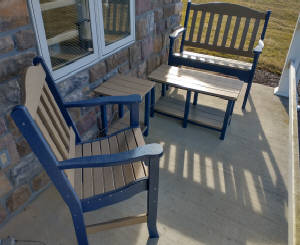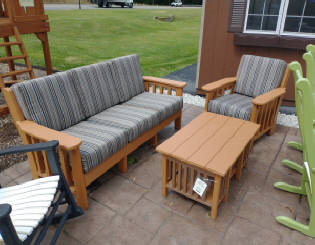 10'x12' Wood Sided
Cottage
Lt Gray Siding, WhiteTrim, Cedar Architectural Shingles, 5' Door, 3'x10' Loft
Price $2,530
10'x16' Vinyl Sided
Dutch Barn
Sand Siding, Khaki Trim, Dual Brown Architectural Shingles, 3'x10' Loft
Price $3,845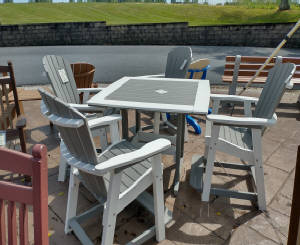 8'x10' Vinyl Sided
Cottage
Ivory Siding, White Trim, Weatherwood Shingles,
Scolloped Shakes on Gables
Price $2,775
This page last modified on Tuesday December 22, 2015